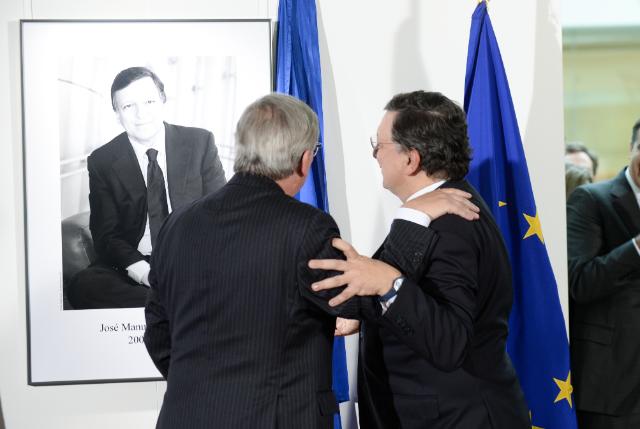 A point of agreement even among those who disagree about the relevance and scope of Vladimir Putin's interference in the US presidential campaign is that a perception of recurring US interventions in elections in Russia's near-abroad provided him with a motive.
Particularly Ukraine. In fact it's surprising, given how much effort the
New Pundits
devoted to linking Trump to Putin
via Ukraine
, that the topic has simply been dropped in the election post-mortems; once Paul Manafort left the Trump campaign organization, they lost interest.
Anyway, Putin's motive would be clear: he blamed the US for derailing the political situation in 2013-14, events culminating in the Maidan protests, the flight of Viktor Yanukovych from power, and the annexation of the Crimean Peninsula.
It's forgotten now, but the Maidan protests started when Ukraine backed out of signing an EU Association agreement. And about that agreement: Putin had spent months negotiating with then European Commission President Jose Manuel Barroso to find a formula to align it with Ukraine's pre-existing trade agreement with Russia, but nothing like that was done until after Ukraine's crisis. Leading to this analysis in
Time
--
Igor Yurgens, a former Kremlin adviser who has been directly involved in those efforts since 2008, admitted as much on Friday after the Brussels compromise was made public. "What happened today is exactly what Russia wanted to do before the crisis," Yurgens told Barroso at the summit in Kiev. "If we did it before the crisis, probably there would be no crisis." Yurgens added: "I'm sorry."
So there's an alternative history. Barroso does a deal with Putin in 2013 on the EU-Ukraine Association Agreement; Russia thus allows it to go through; no Maidan protests, no fall of Yanukovych, no Russia seething that the US had interfered in its neighbourhood -- and Russia/Ukraine is simply a non-issue in the US campaign.
This of course means that Barroso is the true agent of global chaos today, that man
always in the vicinity
of the origin of a crisis, but never directly implicated.
Seemingly unrelated final observation: he now works for
Goldman Sachs
.
Photo, via
EU Commission
: Jose Manuel Barroso and Jean-Claude Juncker admire a portrait of, er, Jose Manuel Barroso.