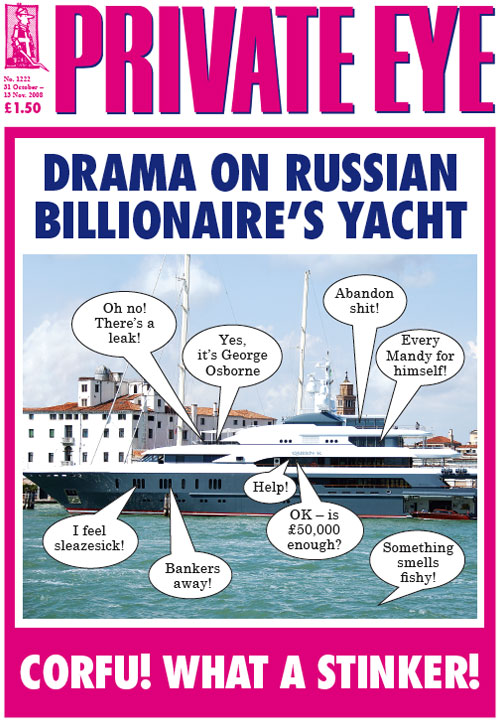 There's great excitement among the pundit class about the
New York Times
revelation of hand-written journals retrieved in a Ukrainian corruption investigation and showing large cash amounts against Trump adviser Paul Manafort's name.
As we've
noted before
, there's a need for caution in the quest for a direct line between Vladimir Putin and Donald Trump, given that any such line has to run through the very very murky world of Ukrainian politics.
For an example of how these things can get out of hand, recall that a 2008 Tory media attempt to drum up a scandal linking Peter Mandelson and Oleg Deripaska (the latter name being all what the Manafort attention is now focused on) ultimately brought to light links between
George Osborne
and Deripaska.
Private Eye
cover, left, and a helpful
Guardian roundup
from the time.
UPDATE: Entirely predictably, the Ukrainian lobbying money trail, drummed up because of its potential to damage Trump, now also leads to Hillary Clinton via the Podesta Group (
Associated Press
).